For those looking to make the switch from standard cigarettes to e-cigarettes, you may be wondering what the point is of switching from a nicotine product to another one, and if it truly makes any difference. There are a few reasons why you would switch from a normal cigarette to an e-cigarette, which will be a topic of discussion in this article.
Why Choose E-Cigarette Nicotine?
Within the average cigarette, there is roughly 1mg of nicotine. This measurement of nicotine is responsible for anywhere between 10 and 12 puffs. A calculation as such equates to .1mg of nicotine per puff. As for electronic cigarettes, there is about .08mg per drop, which gives about five puffs. The aforementioned measures out to .016mg of nicotine every time you take a puff from your e-cigarette.
You may be wondering what this translates to, and it's simple: there's just enough e-liquid nicotine in an e-cigarette that you can wean yourself off of the harmful and addicting product. Doing so allows you to eliminate the possibility of cravings and headaches. Of course, the amount of nicotine you drop into an e-cigarette depends entirely on the strength you choose, which also allows you to wean yourself off faster.
Choosing a Liquid Nicotine Strength
Depending on your smoking style and habit, your nicotine absorption will vary. While there may be 12mg of nicotine available in your e-cigarette cartridge, you may only absorb 40% or upwards of 65%, rather than the full amount. When choosing a nicotine strength, you will see nicotine levels as follows:
0mg/mL nicotine
6mg/mL nicotine
12mg/mL nicotine
18mg/mL nicotine
24mg/mL nicotine
36mg/mL nicotine
A 0mg/mL of nicotine means that there is none within your e-cigarette. As for 6mg/mL of nicotine, this is usually the lowest amount available and is ideal for those who want the smallest amount possible to wean themselves. A nicotine level of 12mg/mL is still on the low end, and ideal for the light vapers who still crave the taste. Light smokers will appreciate this level of nicotine within their e-cigarette.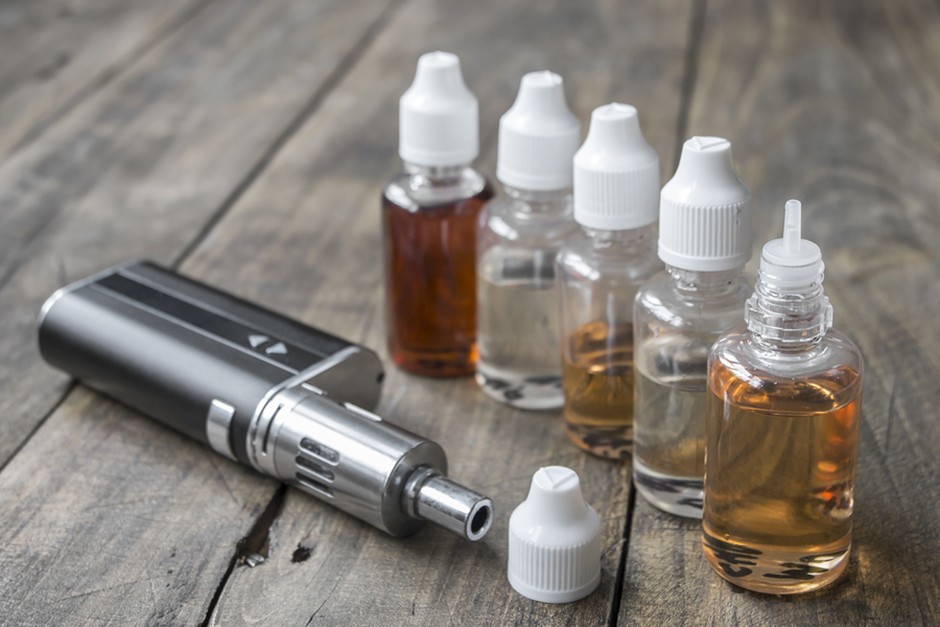 A nicotine level of 18mg/mL is said to be the middle ground for nicotine lovers who wish to get off of nicotine at some point. It packs the perfect punch in comparison to a real cigarette while being just enough. As for 24mg/mL of nicotine, this amount is on the higher end and is suitable for those who smoke around a pack a day. The nicotine in this amount isn't subtle, to say the least.
Last but not least, a nicotine level of 36mg/mL is the highest concentration and is suitable for those who are familiar with smoking two packs a day.
If you don't smoke often, you may want to use a higher concentration of nicotine strength. Doing this will give you a suitable amount of nicotine quickly when you take only a few puffs. Those who take puffs throughout the day to occupy themselves should look into a lower concentration to help eventually lower their need.